Coin Wrappers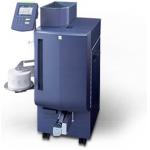 WR500 - Coin Wrapper
Rugged and reliable, these coin wrappers deliver top performance day-in and day-out. The high-speed WR-500 counts large volumes of coins and the normal speed WR-90 is versatile for any operation.
Features
Superior performance for increased productivity
Wrapping speed (max.): WR-500: 40 rolls/min.
Easy to use/One touch control
With the utilization of a built in LCD control panel, screen visibility and operability are improved dramatically.
The processing mode and data contents can be checked quickly and easily.
Furthermore, an easy-to-understand, illustrated operation guide provides accurate and applicable support.