Tenancy Boards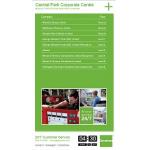 Tenancy Boards
 

A tenancy board is more than just a display to show who is in the building. It is the professional way to display your business and your tenants.

 
 

 

 
 

Tenancy boards can come either off the shelf or customised to suite your business.

 
 

Each board is able to be updated remotely through a simple web interface that keeps all your content up to date.

You can also use your tenancy board to provide additional revenue or services by adding advertising space which can be managed and updated by you.