Content Managment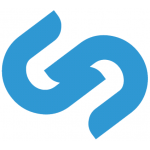 Content Managment
Our CMS (Content Management System)
A website editor is a busy person. The editor must be able update the site easily and be confident that changes come out the way the editor intended. Editors may also manage other staff with various technical skills contributing content to they site, and editors don't have a lot of time to train all the contributors.
With theSilverstripe CMS, website editors don't need be familiar with complex web applications—or even know HTML. You can get started in very little time—a typical training session with one of our clients takes no more than an hour or two. You and your staff can quickly start taking advantage of powerful features. For example, you can:
Create new pages and drag and drop them where you want them to be in the sitemap.
Edit and style content in an editor that uses a formatting toolbar that is familiar to anyone who uses word processing software.
Easily insert links, images, Flash animations, and video into your content.
Copy and paste content directly from Microsoft Word.
View a draft of your content changes before publishing them on the live site.
Publish multiple changes to your site with one click.
Assign different user roles and permissions for each section or page of your site.
View older versions of a page, and roll back to a previous version, if needed.